The first step in the EHR Continuum is the implementation of the Electronic Health Record system. This is a daunting, large-scale effort for healthcare IT and the entire organization. Here are some tips and insights on making this first step a success.
1. EHR Decision
The decision of which EHR to use is important because of its long term implications. After months of implementation cost and pain, you will not want to change EHRs and go through the process again, at least not for a long time. Decide carefully which product and vendor to go with, as you will likely live with that decision for years to come.
When making the decision, consider
Business fit. How well does the EHR match the business and care needs of the organization?
Technical fit. How well does the EHR map to the technical infrastructure and skill set of the IT organization?
Training and Support. How will training of the healthcare team and the IT team be accomplished? If you encounter a problem downstream, will the vendor be there to help?
Consider both initial and long-term costs of the EHR.
Speed of implementation. How long is the implementation process (and associated disruption) estimated to take?
The Vendor. Consider factors like vendor reputation, market position, staying power. You will have a long-term relationship with this vendor, so consider advice from a Boston colleague of mine, "Would you take them home to suppa?"
The decision process can be elaborate or simplistic, but should take these factors into consideration.
2. The Contract
Negotiating the EHR contract is the next important exercise. Focus on initial costs, future costs, flexibility, protection, viability, and extras. For more details, please see my article, Six Focus Areas for Improving Your Technology Contacts, http://www.holisticcio.com/2017/01/cost-6-focus-areas-for-improving-your.html.
Again, this will be a long-term agreement, so take your time in the negotiation process and use your leverage to generate a great deal.
3. Adapt to the System
The EHR system was designed with certain work processes in mind. Use caution in trying to make the system work with your legacy processes. The customizations to make that work will bring initial costs, delay in implementation, and long-term issues with upgrades. For each upgrade, these customizations need to be reviewed and tested to verify they still work.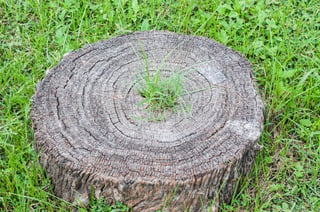 Adapting your processes to the system is a path with less risk.
4. Staff for Implementation Success
With so much at stake, implementation is a time for bringing in experts at this, either vendor resources or consultants who have done this successfully before. It is not a time for trial and error. Leverage their experience and expertise.
5. Expect Imperfection
With any large-scale EHR implementation, issues will arise. Expect inefficiencies early, as the learning curve of care staff and IT improves over time. Formulate contingency plans, including manual processing, just in case.
Similarly expect staffing needs to be higher in the early going. As learning curves and efficiencies evolve, staffing levels can be adjusted.
6. Not a Project, but a Process
The biggest issue I have seen is the concept that the EHR is a one-and-done project. Nothing could be farther from reality. An EHR is an ongoing process, a continuum of work. Consider tying in ancillary systems, optimizing processes post-implementation, analyzing the digitized healthcare data, enabling patient access, sharing data across healthcare organizations, implementing care management, and coordinating upgrades.
An EHR is not a project that, when completed, the project team all goes away. Beware when senior executives think that staffing levels and costs immediately subside when the system is initially implemented.
7. Build In-House Support
Geoffrey Moore suggests separating core from context, in his book "Dealing with Darwin." Core things are those most important to the organization, while context is everything else. For example in healthcare, core may be the EHR while the Human Resources system may be context.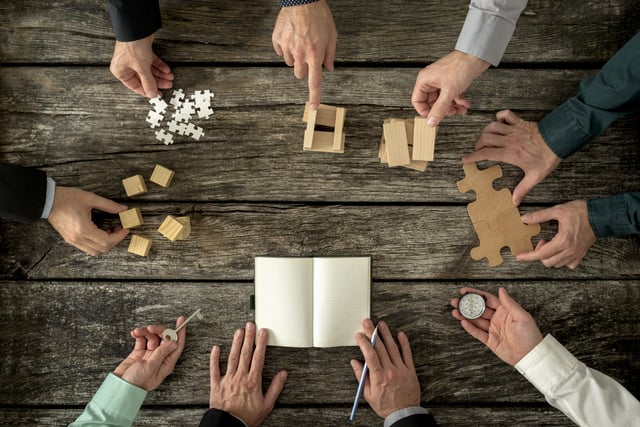 Hiring consultants for EHR implementation makes sense, using their expertise and proven skills to assure implementation success. Longer term, however, build an in-house support capability for the continuum of EHR work to follow. Rather than relying solely on high-cost consultants longer term, look to focus your time, energy, and staff on core areas. Consider
Reallocating existing staff to core as a long term investment. Look for EHR knowledge transfer from the consultants. Invest in training of in-house staff.
Backfilling the reallocated staff, using lower-cost new hires to take on their prior context responsibilities. Again, while you focus on core, consider leveraging a vendor partner to locate, screen, and staff those context positions. Time spent on those staffing activities takes time away from you core EHR focus.
Outsourcing some context systems like HR, using the cloud and Software as a Service solutions. Healthcare has been historically sensitive about using the cloud. I see this changing. For context systems, however, that sensitivity may have diminished.
While the workload is daunting, hopefully these insights and tips offer some assistance on EHR Implementation, the first step in the EHR Continuum.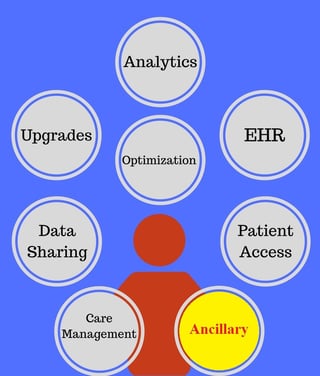 Next time: Ancillary Systems, the second step.