2019 was a great year for Luna Data, thanks to our stellar recruiting team. Two stand out, however, as the top performers of 2019: Elena Saragosa and Jeff Brockmeyer.
We like to learn from our in-house experts, and Jeff and Elena were happy to share their approach to their work. See below for their advice. No matter the industry, their advice is worth a read.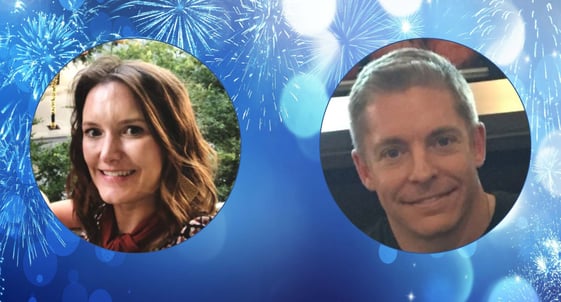 Q: What is your secret to your success, your philosophy about attitude and method?
Elena: Be yourself. Be transparent. Work hard and work smart!
Jeff: Stay focused on money making activities and manage time aggressively.
Q: If someone is starting out as a Recruiter, what guidance would you give?
Elena: Learn from those around you who find success. Do that but make it your own. Learn from those around you who don't find success and don't do that!
Jeff: Focus on things you can control like your activity.
Q: For someone looking for a new career, where should they start?
Elena: Network, network, and network! You'd be surprised by the ways you can make amazing connections to something really special.
Jeff: Be confident about what you know and honest about what you don't.
Be honest, have integrity, motivation, and work hard! It's a recipe not only for success, but to be a top performer in your role.
Thanks and congratulations to Elena and Jeff.