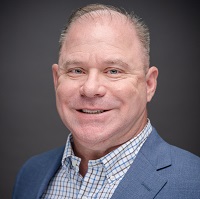 Glenn Jackson
Director of Client Success
Glenn has a diverse background in management, sales, and operations—spanning over 30 years in the Hospitality and IT staffing industry. He has worked with companies like Planet Hollywood International, Darden International and Main Event Entertainment.
Glenn builds accounts, managers and team members by focusing on outstanding customer service and relationship building. He has an outstanding track record of meeting financial goals while keeping his team focused and motivated. Glenn is a noted startup / turnaround specialist with a history of going into new and underperforming business units around the world and turning around sales, operations, and morale of management and staff with the end goal in mind of making them a profitable entity.
Glenn holds a Bachelor's of Science Degree in Restaurant, Hospitality and Institutional Management from Texas Tech University.
Glenn- has been married 27 years to wife Andrea, 3 awesome kids- Lauren, Andrew and Morgan. Glenn also loves to Hunt, Fish, Cook and go to 80s Rock concerts.