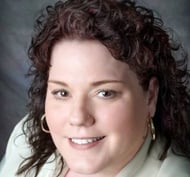 Dana Jones - CEO
Dana is a successful entrepreneur and the founder/owner of Luna Data Solutions, Inc (LDS). LDS was started in 2000 and incorporated in 2003. Dana has been providing consulting and recruiting solutions for both private and/or public sector clients for over 22 years. Dana graduated from Texas State in 1994 with a Business Administration degree in Computer Information Systems.

Dana's expertise and industry knowledge has made LDS one of the most well-respected consulting and recruiting firms in Austin.
CONNECT WITH ME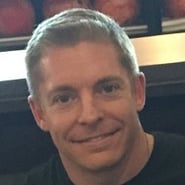 Jeff Brockmeyer - Recruiting Manager
Jeff has 10 years of recruiting and sales experience, specializing in IT, software and design, development, and administration. He holds a B.A. from Texas State in Accounting.
Jeff has lived in Austin for over 25 years. When he's not at work, he enjoys cooking on his big green egg.
CONNECT WITH ME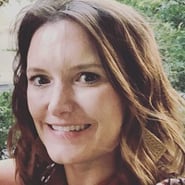 Elena Saragosa - Recruiting Manager
With over 10 years of experience in recruiting and sales, Elena Saragosa offers expertise in technology, creative and executive talent acquisition.
Born and raised in Round Rock, Texas, Elena stayed local to her roots and attended The University of Texas at Austin where she graduated with a Bachelor of Arts in Theatre. She attributes her approach and success in recruiting and business to her unique education in the arts and is passionate about arts education.
Elena lives in Pflugerville with her husband and their two boys. She enjoys spending time with family and friends, especially over TexMex.
CONNECT WITH ME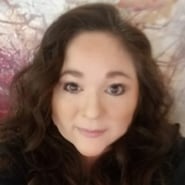 Lisa Farless
-

Senior Recruiter
Lisa is a veteran with 20 years of experience in recruitment and delivery in the IT/IS Staff Augmentation industry. She is passionate about building relationships with technical candidates and consultants and helping them develop their career paths. Lisa also has the versatility to work with client managers to better understand their critical needs. With Lisa, her strengths and versatility come together to help make that perfect match between candidate and client. Lisa is married to her wonderful husband and they live in her native city of Fort Worth. She is a proud mother of 2 grown sons, who both also have careers in IT and technical disciplines.
Lisa is known for her level of care and warmth. There is rarely a time you will see Lisa when she is not smiling or laughing. She has an uncanny ability to help candidates and customers feel at ease and comfortable during phone interviews and meetings. Working with Lisa is a great experience due to the fact that she always puts people first and the mission second. She truly invests in the people she helps with career paths and the teams she supports. Lisa develops relationships with technical professionals that benefit them over the life of multiple projects and assignments. She is highly committed to ensuring candidates are successful on each placed assignment. Her care, warmth, versatility, and market knowledge make her a valuable weapon in the arsenal of Luna Data Solutions' business model.
CONNECT WITH ME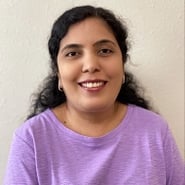 Saritha Ranga - Senior Recruiter
Saritha is an adaptable, results-driven, and performance-focused professional with over 15 years of Recruiting/Talent Acquisition experience. She is a team player with well-honed interpersonal and negotiation skills with proven exceptional results exceeding expectations.
Specializing in IT, ERP, Cloud-based technology, Software Design, development, and administration. Solid relationship-building skills with clients, account managers, Project Manager, HR teams, and team members within a corporate environment. Saritha holds a Bachelor's degree in Computer Science from Kakatiya University.
Saritha has lived in Houston, TX, for over 20 years and enjoys spending time with family and friends.
CONNECT WITH ME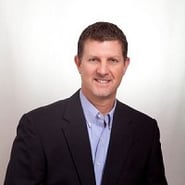 Red Gibbons - Sales Account Executive
Red's twenty-five years of experience in the technology space is very diverse and has crossed many verticals from service delivery & production management to business development, account management, and talent acquisition. He has worked in the private, public, and federal sector as a facility security officer. He has a passion for helping others achieve their goals and ensuing customers expectation are exceeded. Trust, Integrity, & Honesty!
Red enjoys spending time with his wife Kelly, twins Dalton & Haeven, camping, fly fishing, outdoor country concerts, and TX high school football.
CONNECT WITH ME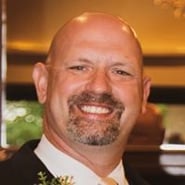 Chris Gorgon - Recruiter
Chris holds a Bachelor's of Science Degree in Business Management from Potomac College. Born and raised in the Detroit area, Chris remains a fan of all Michigan teams, despite the fact that he has been in Tampa Bay for 7 years and the Washington DC area for the 20 years prior. Chris likes to spend his free time smoking BBQ, travelling, or relaxing with his family and collective menagerie of animals.
CONNECT WITH ME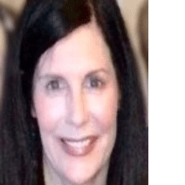 Sandy Medley - Senior Recruiter
Sandy is a seasoned Information Technology and Business professional possessing 18+ years of experience in talent acquisition/staffing for technical and non-technical skill sets, supporting multiple clients spanning across various industries. She establishes impeccable relationships and rapport with candidate recruits, consultants, clients, business partners, C-level Executives, and peers.
Sandy was born and raised in Nebraska, where she attended the University of Nebraska - Lincoln and obtained a Bachelor's Degree in Business Administration, with a Finance concentration. She moved to Kansas City after she graduated, where she still currentlly resides. Since this time, she has worked predominantly in the IT domain and has had the pleasure of building solid relationships, both professional and non-professional, in the Kansas City network, along with networking outside of Kansas City.
Sandy is married with two daughters. She loves music and enjoys spending as much time as possible with her family and friends.
CONNECT WITH ME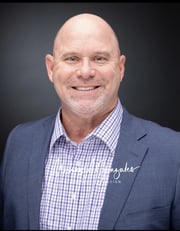 Glenn Jackson - Director of Client Success
Glenn has a diverse background in management, sales, and operations—spanning over 30 years in the Hospitality and IT staffing industry. He has worked with companies like Planet Hollywood International, Darden International and Main Event Entertainment.
Glenn builds accounts, managers and team members by focusing on outstanding customer service and relationship building. He has an outstanding track record of meeting financial goals while keeping his team focused and motivated. Glenn is a noted startup / turnaround specialist with a history of going into new and underperforming business units around the world and turning around sales, operations, and morale of management and staff with the end goal in mind of making them a profitable entity.
Glenn holds a Bachelor's of Science Degree in Restaurant, Hospitality and Institutional Management from Texas Tech University.
Glenn- has been married 27 years to wife Andrea, 3 awesome kids- Lauren, Andrew and Morgan. Glenn also loves to Hunt, Fish, Cook and go to 80s Rock concerts.
CONNECT WITH ME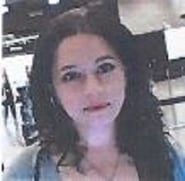 Jean Janes - Operations Manager
Jean earned her B.A. at UC Berkeley in 2006. She served a few years in the Army, including one tour in Iraq.
Living around the country as a servicemember and in an active duty military family, Jean settled in the Austin area early 2015. She now focuses on spending time with her husband and two sons.
CONNECT WITH ME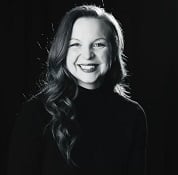 Jaime Witts - Office Administrator
Jaime has recently retired from the stage after spending the last 20 years as a professional dancer with Ballet Austin. New to Office Administration and the recruiting world, Jaime is excited to learn all she can. She looks forward to bringing her creativity and organizational skills to support the team.
Born and raised in Bucks County, PA, Jaime has called Austin home for over half of her life. She enjoys spending her free time with her daughter and scruffy puppy, Willa.
CONNECT WITH ME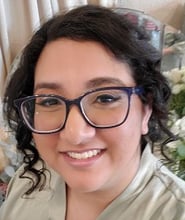 Brittany Simpson - Office Administrator
With over 8 years of experience in customer service, Brittany is excited to be part of the team, and bring her creative thinking and logistics skills to the table.
Born and raised in Austin, Texas, she received her TDI LSA-General Lines license in 2018, and is a public notary. Brittany enjoys spending her time exploring state parks, reading epic stories, and catching the latest superhero movies.
CONNECT WITH ME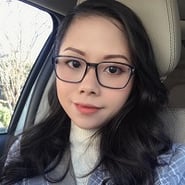 Julia Tran Holland - Business Operations Specialist
Julia was born and raised in Hanoi, Vietnam. She graduated from the Hanoi National University of Education with a bachelor's degree in French. With her expertise and three-years-experience in social media and business operation, Julia is excited to join the Luna team to learn more about the recruiting world and support other team members.
Julia loves cooking, baking, decluttering and spending time with her family during her free time.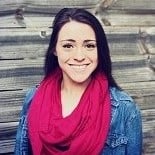 Elizabeth Manning
-

HR and Marketing Coordinator
Elizabeth is a graduate of Oklahoma City University with a Bachelor of Science degree in Dance and Arts Management. She has an extensive background in arts and entertainment, hospitality, and customer service. She is excited to join the Luna team and bring her administrative expertise acquired from other areas in her career to the IT recruiting industry.
Elizabeth was born and raised in the Cleveland, OH area, and has lived in Austin now for 6 years. She is married to her wonderful husband Jake and is a proud mother to two beautiful kids, Harper and Gio. Elizabeth loves to spend free time with her family and friends, teaching dance, attending concerts, and trying new restaurants.
CONNECT WITH ME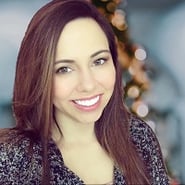 Kalee Barnes - Recruiting Coordinator/Sourcer
Kalee is a Texas native and lives in Georgetown, Texas with her husband and two kids. She has a Bachelor of Science degree from James Madison University, a Texas Real Estate License, and is a Texas Public Notary. Kalee has over 20 years of administrative experience working in the Government, Engineering, and Real Estate industries.
Kalee's excellent customer service skills, problem-solving and strong work ethic help her achieve success for each and every one of her clients. She has always had a go-getter attitude, enjoys a challenge, and loves to learn new things, Kalee's free time is spent with her family. As a family their time is mostly spent at soccer fields on the weekends. Prior to having children, Kalee enjoyed traveling and hopes to do more of that in the future with her kids getting older.
CONNECT WITH ME