---
Seeking and Retaining Top Talent
Sponsored by Luna Data Solutions
@ The Offices of GSC Architects , Austin, Texas
Event Description:
Seeking and Retaining Top Talent.
Finding talent and keeping talent are both important to long term success for people management. But how does recruiting affect engagement and retention? Join us as we talk about best practices on informing and engaging happy talent that performs in the Austin Market.
This is going to be an interactive group discussion led by group moderators, so bring your opinions and experience!
Thanks to our sponsor Luna Data Solutions, food, drinks and some surprises will be provided to all the attendees. Bring business cards, pen/paper and your thumbs for tweeting. It'll be fun and interactive for all and a great opportunity to build your Austin Recruiter Network!
When:
Where: The Offices of GSC Architects - 901 S Mopac Expy. Building III, Suite 400. Austin, Texas 78746
Register Here to attend this event!
---
Zafar Choudhury, our Director of Client Services, will be sharing his advice and extensive expertise.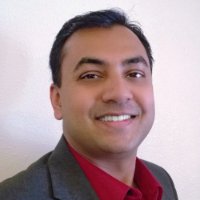 He has been in the Corporate HR and Recruiting business since the 1990s and has held positions as a Technical Recruiter, Sales Manager and Startup Entrepreneur. He has successfully hired over 3,500 professionals in 15 states throughout his long recruiting career.
We hope to see you there!