---
Register for this event Here.
Tue, Feb 9 at 7:00 PM, Austin – Hear Zafar Choudhury Speak: U.S. Immigration Options for Foreign High-Tech Professionals, Entrepreneurs & Startups - The H-1B Visa
In less than 8 weeks, U.S. Citizenship & Immigration Services (USCIS) will begin accepting new H-1B petitions for skilled workers (on April 1st). In light of last year's record number of H-1B petitions filed on April 1st (over 233,000) and the increased demand by U.S. businesses (especially in the high-tech sector) for highly-skilled foreign talent, it is expected that the 85,000 available H-1B visas will be gone within the first week of April this year.
Join Capital Factory and Immigration Attorney, Jason Finkelman, on February 9th for an in-depth discussion into the H-1B visa category, including eligibility requirements, the H-1B cap and lottery system, recent trends, and unique strategies for employers, high-tech professionals, entrepreneurs and startups to ensure their best chances for success.
Jason Finkelman is the preferred partner for Capital Factory's International Program, Touchdown Austin. Jason works at the forefront of immigration law, assisting international individuals with obtaining work visas, lawful permanent residence ("green cards"), and U.S. citizenship. He handles a variety of employment-based and family-based immigration matters for both U.S. and foreign companies, investors, startups, entrepreneurs, skilled workers, executives, families and students. Jason provides cutting-edge immigration legal services to clients across a wide-range of industries including high-tech, semiconductor, healthcare, higher education, energy, oil and gas, import/export, research, video game, as well as professional athletics, music, and entertainment to help them meet their immigration goals.
The event is sponsored by Luna Technology Solutions, a well-respected full spectrum recruiting firm operating through a framework of innovation and excellence. With 15 years in business and headquartered in Austin, Texas, Luna Technology Solutions has established themselves as the premier recruiting firm for successful startups across the country. Luna Technology Solutions offers full-service recruiting and talent management solutions to help clients of all sizes. Through niche recruiting expertise and project management they deliver solutions in Technology, Engineering, Accounting, Administrative, Customer Service, Human Resources, Technical and Creative Communication, Sales, Production and Manufacturing. Please visit their website for more details.
When:

Where:

Capital Factory - 701 Brazos Street. 16th Floor. Austin 78701 -

View Map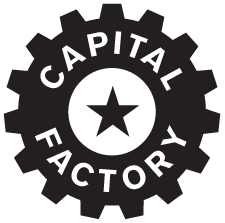 Zafar Choudhury, our Director of Client Services, will be sharing his advice and extensive expertise.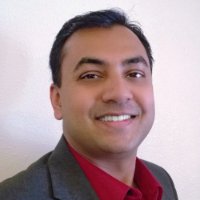 He has been in the Corporate HR and Recruiting business since the 1990s and has held positions as a Technical Recruiter, Sales Manager and Startup Entrepreneur. He has successfully hired over 3,500 professionals in 15 states throughout his long recruiting career.
We hope to see you there!
---
---