Ah, the daunting resume game. The constant discussion in the job-finding world revolves around resumes. How do you squeeze your personal worth, skills, attributes, and persona onto a 9 x 11 piece of paper? How can you land a job at an Austin tech company when you have approximately 6 seconds to grab a recruiter's or hiring manager's attention?
Simple – get inside their head.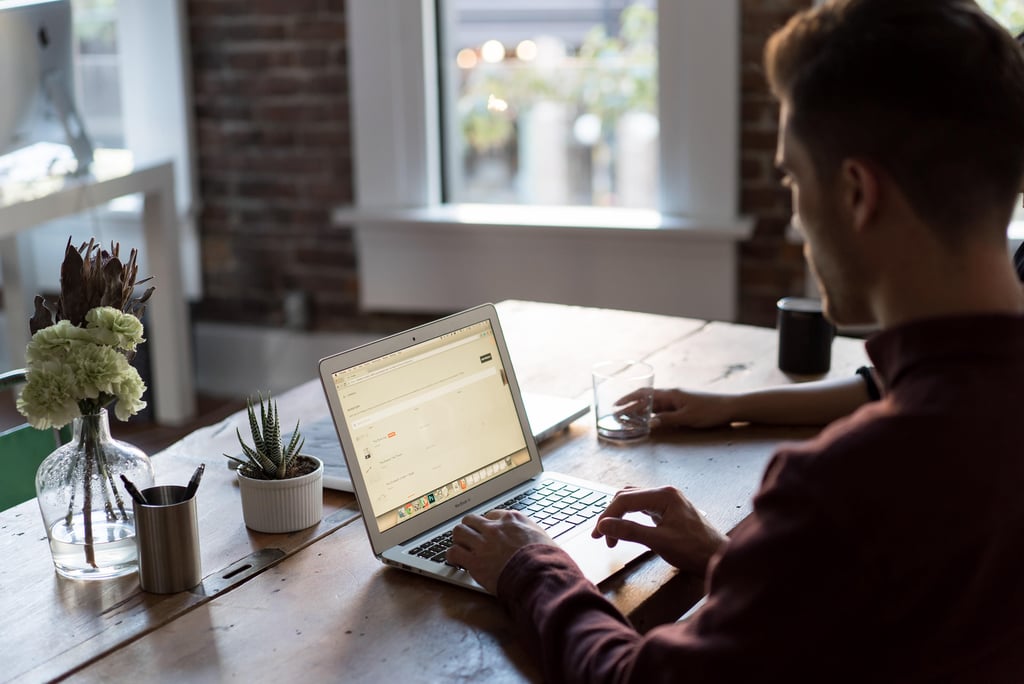 Photo Credit, Bench Accounting (Unsplash)
I sat down with three of our own Luna Data Solution's (LDS) tech recruiters to uncover their resume do's and don'ts when it comes to presenting yourself to potential employers around town, and beyond. Read on to discover the difference between resumes that stick, and those that get swept aside...
Answers from Ron Phillips, Tech Recruiter
1) What is the first thing you look for on a resume?
The most recent role you've held and for how long, job tenure (unless contractor), and how long ago you used skills relevant to the current position you want to be considered for.
2) What is the worst mistake you've ever seen on a resume?
Listing EVERYTHING you have done for work (i.e. not tailoring the resume for a specific role you are attempting to gain), or listing a ton of skills (buzzwords), and providing the list of employers and dates with no information about the responsibilities or work conducted.
Another common mistake I see is the generic objective/summary/intro: "I am looking for an opportunity where I can utilize my skills…" This tells a recruiter/potential employer nothing about WHICH SPECIFIC skills, or in what capacity you are going to use your skills to bring value to the new potential role. Say something of value or just skip this part.
3) What are some simple strategies people can use to enhance their resumes?
Less is more – no one is going to spend the time reading through a novel about every detail of the jobs/careers in your life.
Highlight the critical points you want to convey instead of listing duties of previous roles, try to explain how it brought value or improved process, budget, design, etc.
Edit your resume or write one specifically for each type of role you are applying for (if applicable).
Do not use the one for all approach. It screams, "I'm not interested enough in this opportunity to even put forth the little time and effort necessary to create a focused resume."
Related: 4 'Side Door' Resources to Land a Job in Austin Tech
Answers from Kristian Reese, Senior Tech Recruiter
1) WHAT IS THE FIRST THING YOU LOOK FOR ON A RESUME?
The first thing I tend to look at on a resume is titles and the descriptions of what you did in your most recent role. It's helpful because you want to make sure the candidate is in line with what you are looking for rather than someone way off-base.
2) WHAT IS THE WORST MISTAKE YOU'VE EVER SEEN ON A RESUME?
A lot of unnecessary fluff and information that doesn't pertain to your actual work experience, but private life. I also hate when a resume isn't concise, like when you use 3 different fonts or change the way each position is listed.
3) WHAT ARE SOME SIMPLE STRATEGIES PEOPLE CAN USE TO ENHANCE THEIR RESUMES?
Keep it simple and concise.
Don't over explain positions or make it really wordy, get to the point.
Make sure to put the technologies you have used on it.
Answers from Elena Saragosa, Senior Tech Recruiting Team Lead
1) WHAT IS THE FIRST THING YOU LOOK FOR ON A RESUME?
What you were doing in your most recent job.
2) WHAT IS THE WORST MISTAKE YOU'VE EVER SEEN ON A RESUME?
It may not be the worst, but a mistake I see pretty often is listing your GPA when it is below 3.5, and you've been out of school for a while. If you graduated cum laude, sure, brag about it 10 years later. Otherwise, no one cares that you had a 2.7 GPA, 8 years ago at that.
3) WHAT ARE SOME SIMPLE STRATEGIES PEOPLE CAN USE TO ENHANCE THEIR RESUMES?
Focus on action verbs to portray what you DO in your job as well as any big accomplishments you can quantify.
Don't forget to include specific tools and technologies you work with that might seem trivial to you, but are helpful key words to recruiters and hiring managers.