Springbox is consistently ranked among the top web development firms in Austin, with a large part of their success behind the leading ladies, Maria Seaver and Megan Coffey. Maria Seaver, Chief Experience Officer, and Megan Coffey, Chief Creative Officer have always had a deep interest in the fusion of creative and technology and bring a combined 30+ years experience to the digital partnership table.
Springbox continually leads the Austin pack with its end-to-end digital strategy approach by turning raw data into quantifiable insights. To learn more, we sat down with Megan Coffey and Maria Seaver in the swanky, Springbox offices downtown Austin, TX.
MEET MEGAN COFFEY - CHIEF CREATIVE OFFICER
Megan is currently th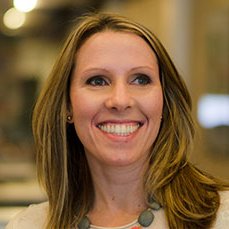 e Chief Creative Officer at Springbox where she leads her team of Copywriters, Art Directors, and Social Strategists through award-winning projects for big brands including Nestlé Waters, HomeAway, The University of Texas at Austin, PayPal, and the Pancreatic Cancer Action Network to name a few. With 15+ years of focused creative experience, she brings a unique passion for leading as well as learning.
"I remember sitting in my first Texas State college classroom, and they told us 1% of us would actually make it in this creative world– I was going to be in that 1%."
If this statement doesn't describe Megan's attitude and creative perseverance, nothing will. Her passion for not only creating, but inspiring creative thinking allows her to combine purposeful storytelling with strategic design that encourages action. Megan shares, "You can't plan to be creative. A big idea can come to you at 3am or in the middle of a run, or during a collaborative brainstorm."
MEET MARIA SEAVER - CHIEF EXPERIENCE OFFICER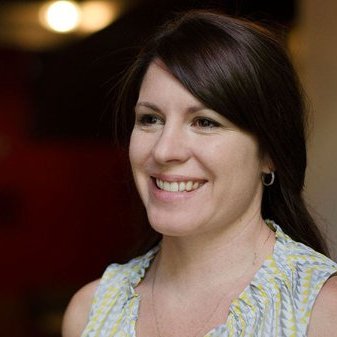 Maria Seaver is the Chief Experience Officer at Springbox. She leads the user experience team to craft design strategies following a user-centric model. Maria is a Midwesterner at heart, and exudes a calm but fierce spirit.
"Honing the craft of interaction is something I'm continuously striving towards."
Maria has worked in various capacities as an interactive Art Director, Creative Director, and even dabbled in coding in the earlier days. She has taught design thinking classes for General Assembly, UT Austin, has spoken at SXSW and OSCON. She has lead teams to work on award-winning projects for brands such as IBM, Cisco, and Mary Kay.
DIGITAL PARTNERSHIPS BROUGHT TO LIFE AT SPRING BOX
PN: What is the Springbox sweet spot?
Maria: We use data to leverage every touch point in the user process by creating a seamless journey for the consumer. This in-depth attention to the project allows us to establish ourselves as an indispensable partner to our clients. This high level of trust with our clients is our highest measure of success. We want to be sitting at the table with our clients through the entire process.
"What differentiates us as a company is specialization in strategy through execution; not one or the other, but knowing the entirety of that cycle."
PN: How do you find your place in the Austin creative environment?
Megan: Given Austin is such a hot bed for tech and creative folks, Springbox is an ideal fit as our digital model has a data-driven core, with a layering of strategic storytelling and mobile-first design. This couldn't align better with the tech focus of Austin. We are able to connect the why behind the creative by linking it back to data.
CONNECTING THE PROCESS: UX+UI INTEGRATION
PN: How do you bridge the gap between your experience and creative/design teams at Springbox?
Maria: The Experience Design team (UX) is at the center of the work that we do. We create the experience strategy through various forms of research and solve design challenges that track back to end-users. We work with developers to understand the technology restraints and then collaborate with our creative team so they can effectively design and bring the brand story to life.
Megan: It's all about building the trust and forging transparent lines of communication. We (Maria and I) value each other's expertise, and work together to fuse the bridge between analytics, design, content and strategy.
LADIES WHO LEAD
PN: Female leadership in the creative space is a hot topic, what are your opinions and experiences being a female creative leader?
Maria: I have been lucky in that most of my mentors, and the people guiding me along my career have been men. They have been my cheerleaders, have helped me rise up through the ranks. Men are a huge catalyst in the strive for bringing more women and keeping more women in higher executive roles.
Megan: Purely having leaders that truly believed in me, and having managers that understand how I liked to be managed. One of the most important things is self-advocacy. I believe that throughout my career I was just bringing strategic work to the table, it never mattered that I was a female or male. I infuse that same mentality across my teams.
PN: What is your Creative Philosophy?
Megan: To build brand affinity and loyalty. Building the emotional aspect into the brand by staying authentic, creating high-quality imagery, and finding ways to deliver meaningful experiences through design.
Maria: I would say it is the continual desire to connect with the human element by making technology invisible and surfacing right content and the right time and right place.
ADVICE FOR YOUNG OR NEW AUSTIN CREATIVES
PN: What advice would you give to those just starting out in a new digital marketing or agency position?
Megan: Get your hands dirty. Do everything. Collaborate with everyone. Art directors are no longer just designers, they're front-end developers and strategists. Copywriters are more than storytellers, there content architects. The lines between roles is shifting and having a good understanding and appreciation for each other's expertise will be critical to your success.
A huge thank you to Megan Coffey, Maria Seaver, and the Springbox team for inviting us into their creative space. These two ladies are leaders in the digital space, and we are excited to have them as Luna Change-Makers.
Connect with Springbox, and step into their Digital Domain today!