Today's digital world is complex, to say the least. Historically, marketing was often thought as the 'pretty piece' of a business strategy; the fluff, the component that could be cut from the business plan.
Not anymore
. Now, companies are turning the marketing world on its head, and focusing on specific data-driven strategies to drive customer engagement.
Over the last few weeks, I had the chance to speak with leading data-driven marketers, designers, and software engineers in the local Austin market whose main focus (mantra) starts with data. According to
Forbes
, this complex process of data-driven marketing involves a fusion of customer interaction, analytics, organizational, and technological strategy.
Take a look at the unique data-driven strategies each of these 5 local female leaders are using to drive business forward at their respective companies.
1) Shannon Shankman; Digital Marketing Director, Tasty Placement
Tasty Placeme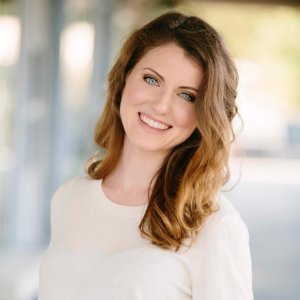 nt
is the full-service agency providing search engine optimization (SEO), search marketing, pay per click, and social media marketing assistance.
Shannon
is their Digital Marketing Director and has a background in media, content writing, and marketing. She has written for the Austin Chronicle, and worked outside of her 'creative box' to help facilitate SXSW events for Craftbox Agency. She thrives on watching data-driven SEO strategies transform client campaigns into successfully targeted marketing strategies.
Shannon's Metrics Mantra: "Events are the cornerstone of the world, they highlight the important stuff. Getting involved in the community is so crucial to marketing success, and I think that we (as females) bring a lot to the table in terms of connecting."
2) Holly Gibson; Software Engineer, Praxent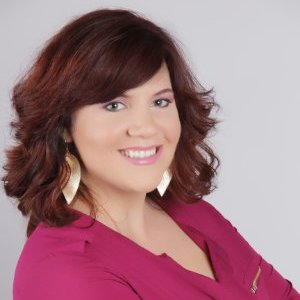 Holly Gibson is a software engineer for
Praxent
, a robust, custom software company driven to transform and elevate business results. She also doubles as the executive director of
Women Who Code
Austin
, a powerhouse with over 1600 members in the Austin chapter. Holly opted to enter the coding world after going through an intensive course with Makersquare, and encourages women throughout the Austin community to take the 'programming plunge.' Data is at the core of every project Holly receives, and she uses the
agile methodology
in working through software engineering problems. This methodology takes the smallest piece first, and moves through small iterations of the software. By incorporating customer research and case studies within A/B testing, each iteration captures areas of improvement.
Holly's Metrics Mantra: "What an adventure it is to always be learning. You have to be curious to stay alive in this business (and in anything else). A constant flow of research is necessary to stay one step ahead, and I love that."
Follow the WomenWhoCode journey on Twitter.
3) Andrea Bridges Smith; Product Marketing Manager, PostUp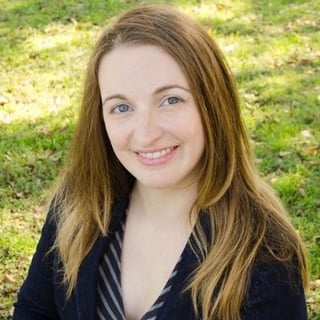 PostUp provides email marketing software and services to brands who want a direct relationship with their audience. Andrea is their Product Marketing Manager, and she has a motto of 'going in and killing it.' She continuously drives strategy through numbers and is laser-focused on lead generation because it is the key factor in driving campaign launch success. Andrea is a comedian at heart, with a desire to use both sides of the brain. She serves as the lead Product Marketing Manager overseeing a team of three other marketing mavens.
Andrea's Metrics Mantra: "Before starting a project or a campaign, you have to know what you want the results to look like. Start from the end and work backward to the beginning."
Follow her for #contentmarketing goodies on Twitter.
4) Alexis Kraus; Digital Content Specialist, Monkee-Boy Design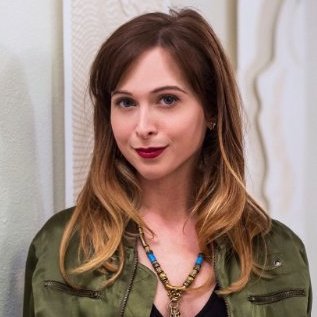 Monkee-Boy
is a data-driven design firm that tackles a wide range of projects from complete website re-design to small, targeted campaigns. Their 3 step approach begins with company discovery, and evolves into in-depth analysis to create a plan to move forward.
Alexis Kraus
is their Digital Content Specialist, and specializes in initial research strategy execution from a content-first standpoint. She highlights the analytics-focused aspect of their discovery phase and the importance of creating a design strategy based on data.
Alexis' Metrics Mantra

:
"With the increased focus on data-driven strategy we need to be able to consolidate and hone in on what actually matters to our end user. I like getting to the 'guts' of our audience – finding out what makes them tick is the key to strategy success, and data can help us understand this."
Follow her through the jungle on Twitter.
5) Susannah Kirksey; Kirksey Consulting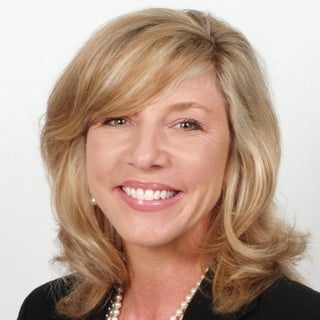 Susannah brings over 25 years of experience in market leadership for global Fortune 500 companies to early-stage start-ups. Currently, she is an advisor for Cloud 9, a mobile application which amplifies the abilities of mental health providers to engage and connect with their patients. Aside from fusing together human psych analysis and marketing, she also coaches executive leadership classes through Wework, and is the advisor to many start-ups inside of Capital Factory.
Susannah
doubles as a psychotherapist, start-up advisor, and executive-level coach. Her data-driven tactics are anchored in neuroscience and her focus is to fuse together psychology and tech to create better solutions, and more profitable people and companies.
Susannah's Metrics Mantra: "Data is crucial to any go-to-market strategy, but the manner in which the data is used is just as vital. Marketing success is not a linear process, but is instead a series of jungle gyms, no two journeys (or strategies) being exactly the same."
A huge thank you to all these leading ladies who took time to share their knowledge and data-driven strategies with the Luna team. We look forward to helping drive the metrics-mantra forward!