The online business travel market is in need of innovation—booking agents are unhappy, employees are wasting company time searching for the cheapest travel instead of using the travel platform prescribed by their employer, and corporate travel agents are under attack and in need of a better solution.
The Austin-based startup TripChamp has a technology platform that offers a solution.
TripChamp came out of stealth mode last year, and was almost immediately chosen by Virtuoso Incubator as one of the 12 promising travel tech startups in 2016. TripChamp is a tech company rather than a travel company and offers a one-stop intelligent travel platform that uses patented technology to create a frictionless marketplace of public, private, and negotiated flights and hotels (many of which come with major price savings). The platform integrates AI to offer the best choices, as well as a next generation search engine, which will change the user experience forever.
Last week, the Luna Data team had the pleasure of sitting down with CEO Alex Greystoke and Chief Financial Officer Daniel Karayan to get the inside scoop on the TripChamp story, and how the team is changing the future of business travel.
Related: Luna Change-Maker Series, The Dynamic Digital Duo of Springbox
Meet Founder Alex Greystoke
Founder Alex Greystoke is thinking big. He shares, "I come up with innovative and common-sense ideas and then find people smarter than me to execute them." As a travel enthusiast and self-proclaimed dysfunctional entrepreneur, Greystoke shakes up any industry he is a part of. He is a Cambridge and UT law grad, has worked with British Airways, has been an innovator in the clean/green space, ran a corporate finance boutique which assisted in financial investments and internationalization of client companies, and is president of a for-profit group of private schools in Europe and the U.S. called Astroline Limited.
According to Greystoke, TripChamp set out to do 4 things:
1) Create the ultimate market place for travel inventory (an Amazon on steroids)
2) Build a platform using artificial intelligence to deliver the best choices catered specifically to your needs
3) Build technology to keep on searching for better options
4) Develop a mobile app to meet traveler needs throughout the duration of the trip to deliverthe best experience possible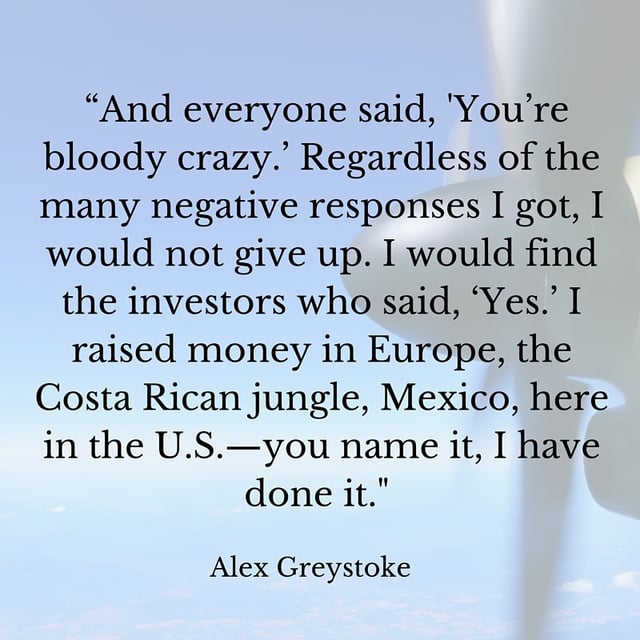 Photo Credit: Unsplash, Christina Sicoli
With over $6.3 Million raised to date, being "bloody crazy" has paid off, and the company's innovative technology is poised to disrupt the nearly $1 trillion global business travel industry. TripChamp continues to gain the attention of experts in the space, as evidenced by their recent awards, which include PhocusWright's "People's Choice Award," "Austin Company Most Likely to Succeed in Europe in 2016," semi-finalist in the Oslo 100 Startups, and their recent partnership with global travel innovator, Amadeus India.
Other sites aiming to do parts of this include American Express and Concur, but as Greystoke explains: "The travel sector is just Version 1—we plan to carry the capabilities of our new technology into other verticals including autos, real estate, health care, financial services, entertainment, etc."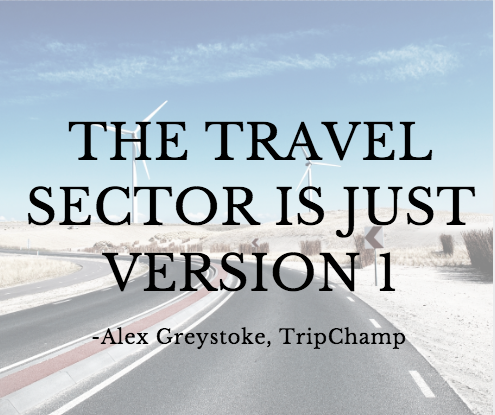 Photo Credit: Unsplash, Andrea Boldizar
A PLatform THAT DOUBLE DIPS BY CATERING TO BOTH SIDES
TripChamp is also the first mover to cater to both sides of the industry—enabling small sellers, travel agents, and travel management companies to sell their services to one international pool of buyers. CFO Karayan shares, "Our proprietary technology opens a world of targeted fares and expanded options which saves our customers thousands of dollars and a lot of time." Karayan brings more than35 years of experience in startups and successful turnarounds. He is also no stranger to the global stage, as he was the co-founder of the first cosmetic company to conduct e-Commerce worldwide.
Creating a Global ethos
TripChamp is leveraging its global network, and Greystoke believes, "If you have the right project, you can pull in the right people." He notes the innovative ethos within his current team of approximately 25 people spanning from Israel, South Africa, Asia, England, India, Silicon Valley, and beyond. "At the onset of the TripChamp idea," he says, "I would never have imagined sitting here today as the CEO of a travel tech company in Austin running a mini-United Nations team."
Currently, TripChamp operates as a responsive website, is fine-tuning its mobile app, and launching an integration of TripChamp and Amadeus India by the end of the month. The TripChamp team has no plans of quelling innovation anytime soon, and look forward to revealing additional technology breakthroughs in the coming months.
Stay connected with TripChamp, and see how simple revolutionizing travel can be!